MediaPlayer
QuickBlast! – FTP – 1
We quickly get to the cum shot & cum swallowing in our QuickBlast! series of videos. So in the middle of your busy day, you can log on, pull up a QuickBlast! scene & get your nut off, fast!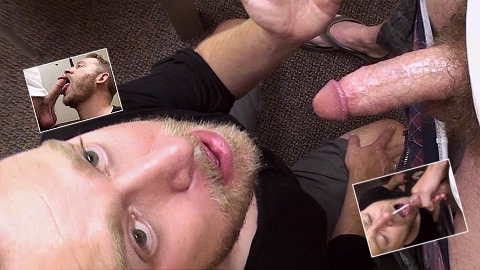 QuickBlast! – OFFICE FACIAL
In true QuickBlast! fashion, Seth bust his nut in matter of minutes. Aaron gulps it down and looks a little stunned. Normally he has a little more warning before he gets blasted with a load of jizz.