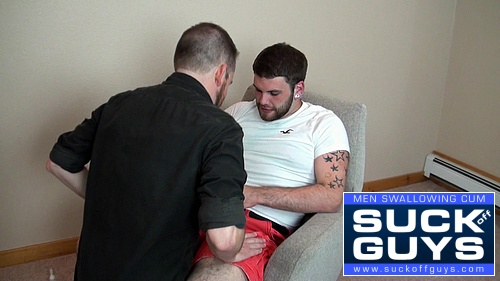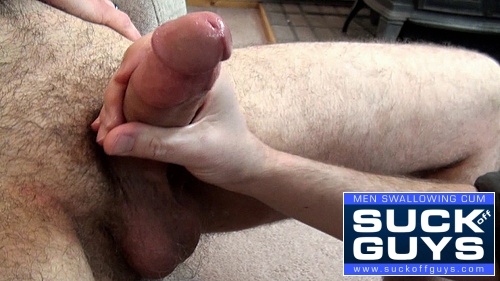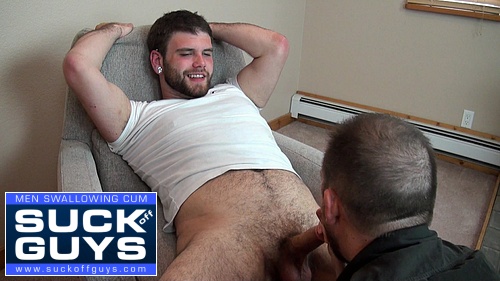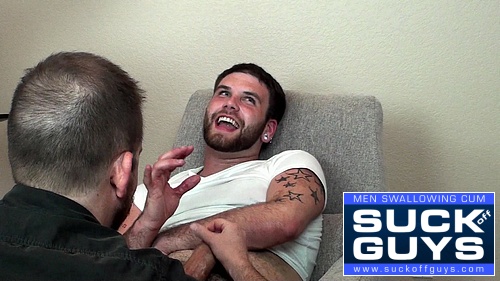 Tyler Beck is in the hot seat for another fantastic suck off and cum swallowing video from SUCKoffGUYS.com.
When Tyler unleashes his beast, Seth Chase drops to his knees and begins to devour the thick meat. Tyler's cock gets hard and super thick. Seth sucks slurps and swallows every inch.
Tyler's facial expressions are priceless as Seth finds just the right spot to bring him close so releasing his load.
Tyler indicates that he's ready to explode. Seth positions himself to catch the juice. Tyler's cock erupts like a high power sprinkler. Fresh warm jizz flies everywhere. What doesn't land in Seth's mouth, gets quickly licked up.
Seth swallows the semen, then takes Tyler's spent cock back in his mouth. He massages Tyler's prostate, releasing even more semen & sperm. He deep throats Tyler as the bonus cum flows straight down his throat.
Tyler is 100% drained and Seth is full of his cum. This is one cum-swallowing suck-off video you won't want to miss!