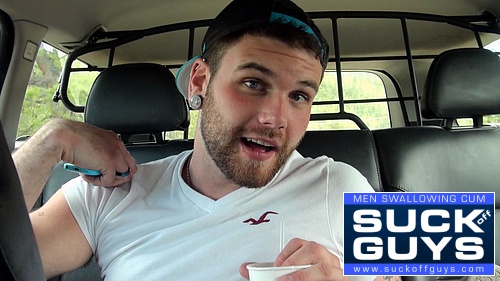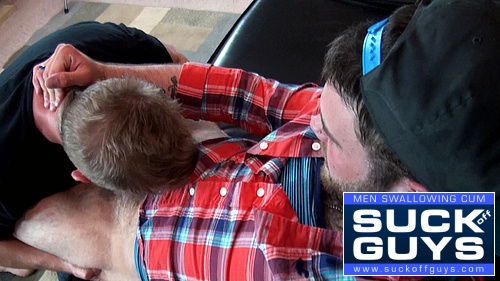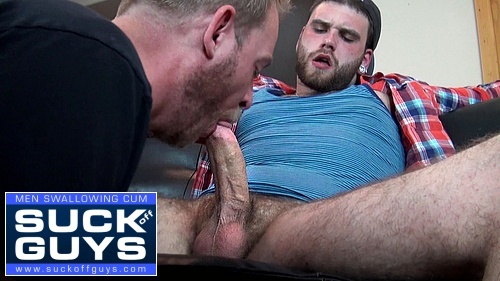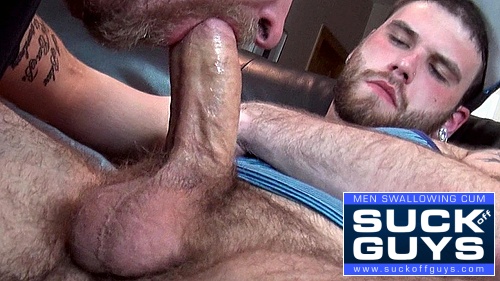 Tyler Beck: 21 years old, hung, hairy & hot!
Kicking off the latest release, the guys bring in Tyler Beck. This guy is one spunky 21 y/o. Tyler mentioned that he had a "THICK" dick in his interview. Aaron and Seth were pleased that Tyler was telling the truth.
Tyler, in his quirky way, tells us all a bit about himself just before Aaron reveals Tyler's dick. One might notice that Tyler is not a plucked twink, but rather a thick-n-beefy, super hairy guy.
To get things started, Aaron gets between Tyler's legs and takes off his pants. Once the pants are off, Tyler's huge bulge is out and ready for a closeup.
Tyler's underwear are removed and Aaron can get to work. It doesn't take long before Tyler is hard and showing off his "THICK" cock.
Aaron is not shy about taking a cock deep down his throat; Tyler's was no exception. Aaron begins to bang his tonsils and Tyler was loving it!
Tyler tells Aaron to gag on his cock, and with tears running down his face, Aaron makes sure to swallow every inch. Tyler is really nice and wipes Aaron's tears away so that he could induce more.
With some intense sucking, Tyler is ready to shoot his 3-day load onto Aaron. As he builds up for the cum, he asks Aaron, "you want this?". Aaron is always ready….
Tyler shoots a nice load just missing Aaron's eye, but not missing his mouth. The result of this shoot were obvious with a giant splat of cum on the sofa, and Aaron's beard covered.