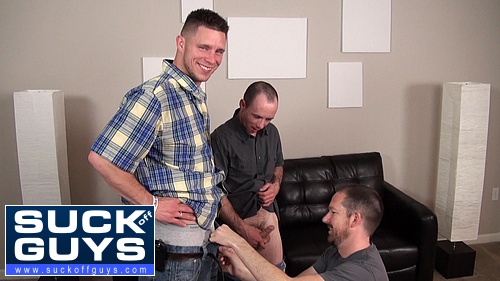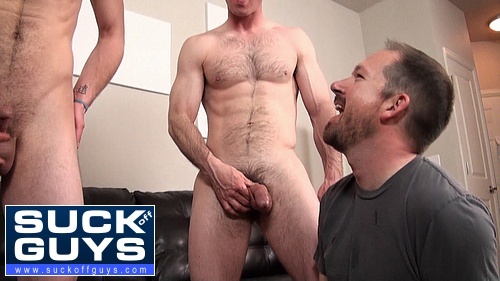 It's Tuesday, time for another QuickBlast!
Seth gets two loads blasted into his mouth. Both from two of our very hot straight guys, Shane & Walker.
After Seth does just a little bit of sucking on both cocks, Shane steps up and unloads on Seth's tongue. Seth swallows the load and cleans off Shane's cum dripping cock with his mouth.
With Shane's jizz still dripping from his lips, Seth sucks on Walker's dick. The sensation of Seth's cummy mouth slobbering all over his cock gets Walker really close to shooting. He takes over and jacks himself off onto Seth's mouth and beard.
Seth uses his fingers to gather the left over cum still on his face. He applies it to his own cock and jacks himself with the best lube on Earth… fresh semen.
Two loads of sperm are now covering his cock, coating his mouth, throat and stomach. This is all that was needed for Seth to blow his load.
We hope you enjoy this QuickBlast! as much as Seth did!
SCENES WITH SHANE STRIDE:
SCENES WITH WALKER MICHEALS: