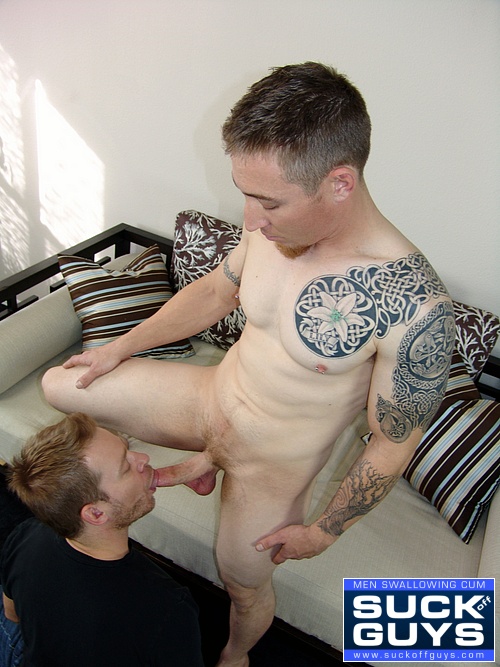 Rocco looks tough, really tough! Kind off like a mixed martial arts (MMA) cage fighter. From his tattooed arms and chest, to his thick throbbing cock, every ounce of Rocco is rock hard. Speaking of hard dicks, his was hard as steel from the time we said unzip.
Aaron starts off slow and easy and Rocco responds to every lick and suck on his unit. Aaron, excellent at deep throat sucking, decides to amp up his game and swallows every last bit of Rocco's hard-on.
Rocco tells Aaron to suck on his balls and Aaron goes for the kegs. He takes it upon himself to finger and lick Rocco's hole, which, they both really enjoy.
Aaron sucks Rocco to completion and Rocco plants his load of jizz nicely in Aaron's beard. Aaron then uses his mouth to clean the remaining drops of cum off Rocco's dick head.
We know you'll enjoy this suck off video; it was fantastic working with Rocco.
SIMILAR STRAIGHT GUY & FIRST GAY SEX VIDEOS: