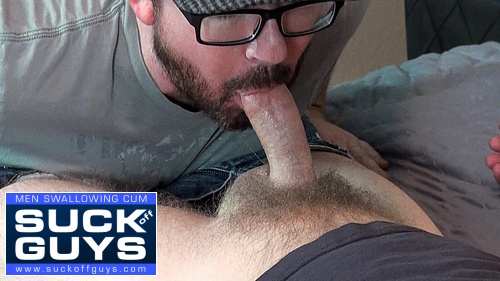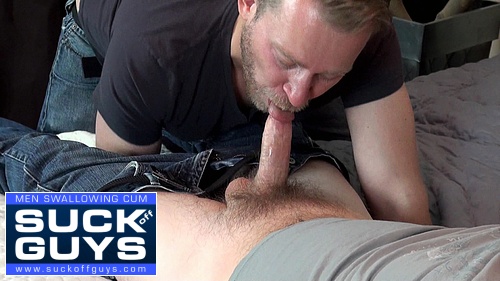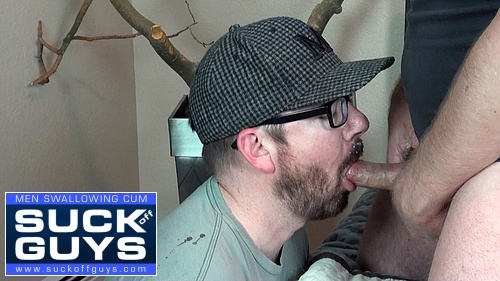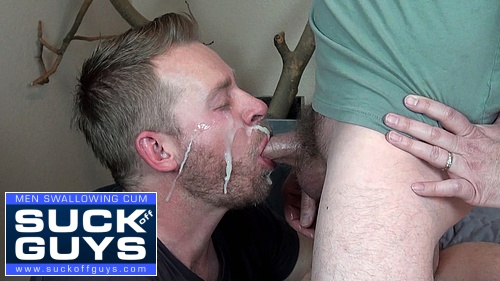 See what happens when two insatiable cum-swallowing, cock-suckers get together in between sucking-off and swallowing loads from every straight, gay and bisexual man that crosses their paths.
Aaron French & Seth Chase take care of each other's need for cum by whipping out their cocks and draining each other of their fresh, warm semen.
The guys take turns getting each other to the edge. Seth is first to drop to his knees, mouth wide open, ready to catch Aaron's load. His tonsils get blasted with Aaron's powerful load. He takes the spewing cock in his mouth until the shaft is totally drained, swallowing every drop of Aaron's juice.
Now it's Seth's turn to feed Aaron his load. Having just swallowed a big wad of cum from Aaron, it only takes a few seconds before Seth is shooting massive ropes of jizz. Aaron tries catching the load in his mouth. However, there is so much cum, his face gets covered along with his mouth and throat. Aaron takes Seth's sperm-dispenser in his mouth, swallowing the remaining drops of semen still oozing out of his shaft.
Both men are left in a cum induced state of ecstasy as they go off searching for the next load to swallow…
MORE SCENES WITH AARON FRENCH:
MORE SCENES WITH SETH CHASE: