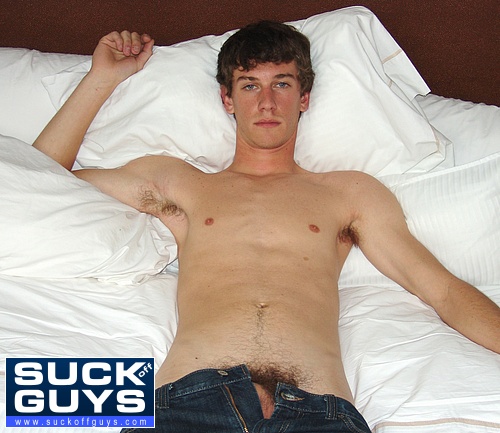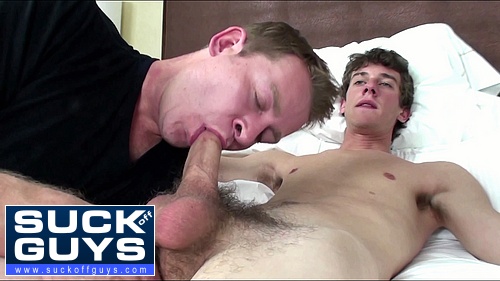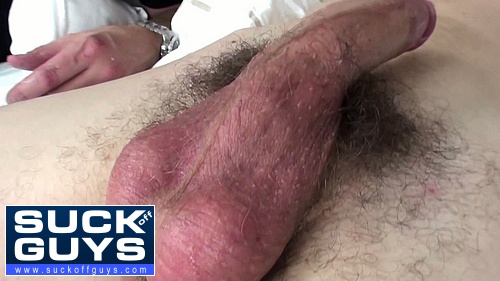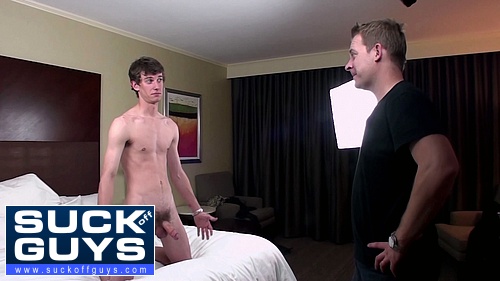 We had a great time shooting with 21 year old Taylor; he's young, he's hot, he has a full man-bush, and he gets super ROCK hard.
Starting out, we had Taylor lying on the bed stroking his cock and showing off his tight body. After some self tugging, Taylor teases Aaron by squeezing out a good amount of hot clear pre-cum.
Taylor with his throbbing cock was really ready for a blowjob. Almost as soon as Aaron put his lips to Taylor's dick, he was spewing cum all over the place including Aaron's mouth.
Aaron had a nice time sucking up all the cum and continued sucking on Taylor's dick making sure it was nice and drained.
1st load down!
Once Taylor was recharged and ready shoot off another load, Aaron went in for the kill.
We thought it was good that Taylor lay back and relax for the second half. Aaron went to work, Taylor got really hard again. Thankfully this BJ lasts longer then the first.
You really get some great shots of Aaron working over Taylor's cock and seeing Taylor's great facial expressions too!
Taylor said that he was getting close and instructed Aaron to keep doing what he was doing and "he'll come again". Aaron obeyed and was rewarded with a second spunk ejaculation.
This was a great shoot and we'll be bringing you more of Taylor Hamilton very soon.
SCENES WITH TAYLOR HAMILTON:

Double Load From Taylor

Sucking Off Taylor