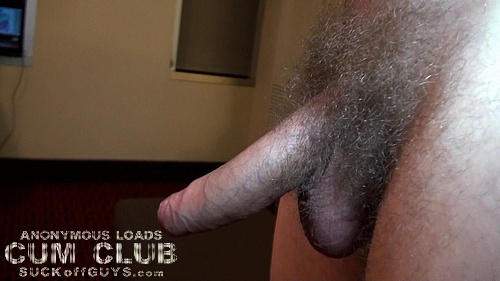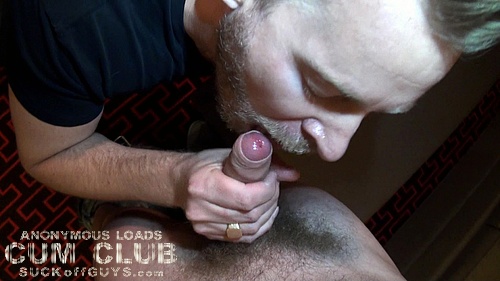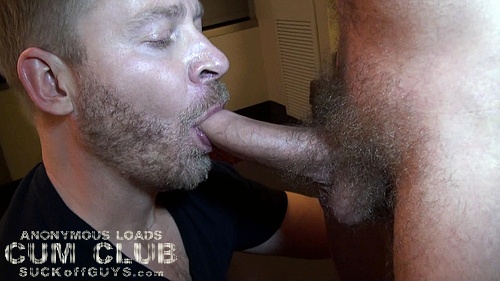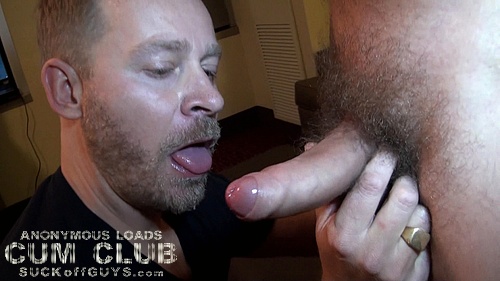 Introducing Cum Club – Anonymous Loads!
No names, no talking, just cumshots and cum swallowing! Come watch these men deposit their semen & sperm down the throats of our cum eating men.
Cum Club! A totally anonymous outlet for cum filled men.
"Uncut Hairy" made it very clear that he wants to stay anonymous because he's pretty much straight and didn't want his friends to find out he got his cock sucked by a dude.
Most guys show up nervous, but not "Uncut Hairy". He arrives and immediately put his crotch to Aaron's face. Aaron wastes no time opening his pants to reveal his beautiful cock. Once his cock was in Aaron's mouth, it was literally seconds to full hardness.
"Uncut Hairy" has a very sexy voice and moaned a lot. It didn't take long for him to bust his nut. Aaron opened wide and stroked his dick until the cum started flying into his mouth. He swallows, then sucks out the remaining cum dripping from this amazing uncut cock.
After his cock was fully drained, "Uncut Hairy" says, "thanks". We just love it when a guy thanks us for draining their loads.
Join SOG to view the full version of this video or contribute your load to the Cum Club here.