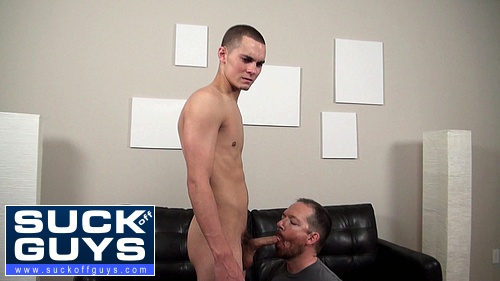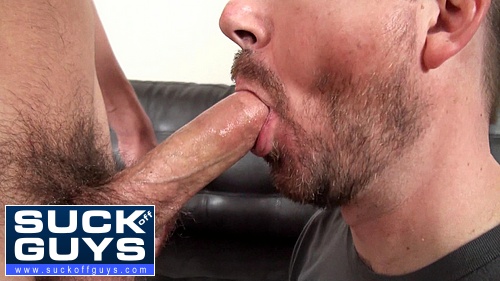 It's Tuesday, time for another QuickBlast!
After finally getting 20 year old Trevor Grant to let a guy suck him off, we thought we'd better get him doing a QuickBlast! before he possibly disappears on us forever…
This time Seth gets his shot at taking Trevor's load.
After some sucking and ball licking, Seth tells Trevor to feed him his cum! Trevor shoots his load straight into Seth's mouth.
Seth, always wanting more, milks Trevor's shaft squeezing out every drop of his white man juice. He then licks it all up and swallows the load.
Seth later said Trevor's cum tasted fresh & was really, really tasty.
SCENES WITH TREVOR GRANT:

Sucking Off Straight Trevor

QuickBlast! – Shower Swallow

QuickBlast! – Straight Cum

Group Suckoff

Trevor's First Suck Off