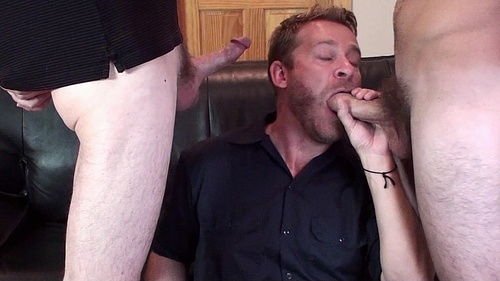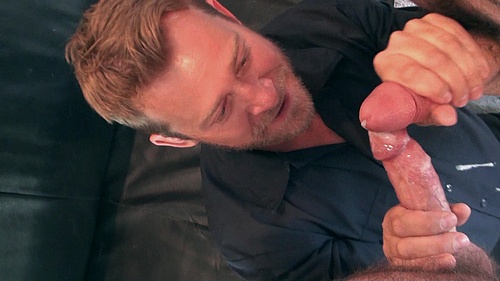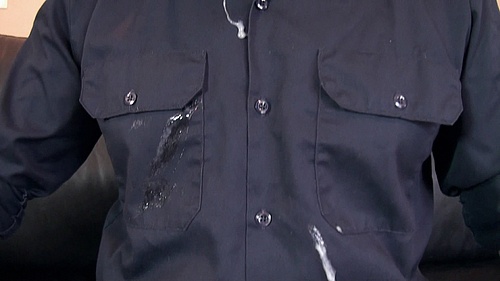 Aaron French unbuttons Ethan Ever's pants and revels his big gorgeous cock.
The cock-sucking begins and in little time Ethan's cock is hard and huge.
Aaron reaches for Seth Chase's cock and now we have ourselves a double cock-sucking video.
Aaron rubs Ethan's and Seth's dicks together, servicing both men at the same time.
Ethan indicates he's ready to shoot. Aaron points Ethan's pulsating meat at Seth's dick. The cum starts to spurt. It lands on Seth's dick with Aaron wide open mouth trying to catch the dripping semen from below.
Aaron then takes Ethan's cum dripping cock in his mouth and sucks out every last drop.
With Seth's cock now covered in Ethan's straight boy jizz, he's about ready to explode.
Aaron jacks off Seth, using Ethan's cum as lube. Aaron opens wide and takes Seth's huge load on his tongue. Aaron swallows as Seth's cock keeps shooting cum all over his face. Aaron opens up again, takes more jizz in his mouth then sucks the rest out of Seth's dick.
This is a really hot cum soaked video that we're sure you'll enjoy over and over.