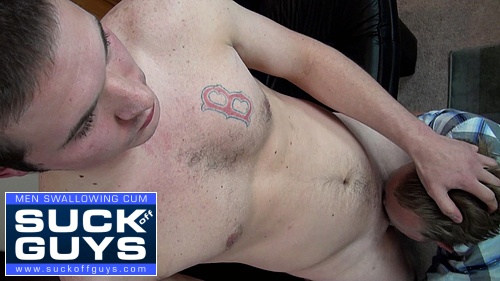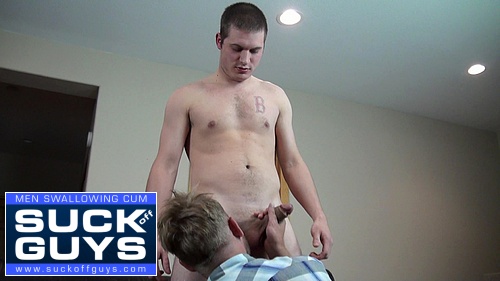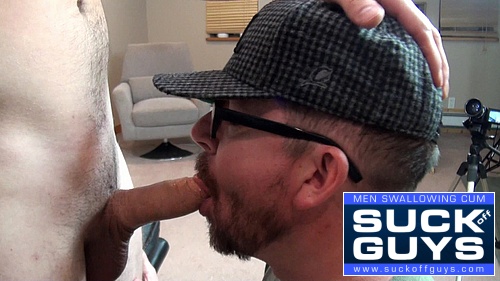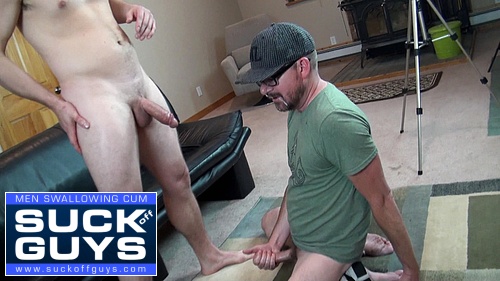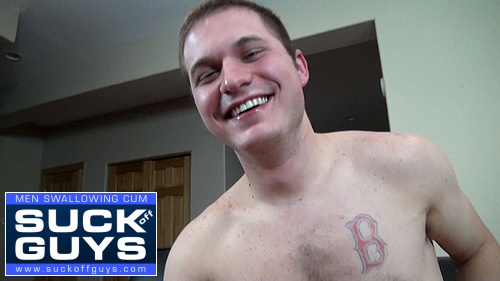 It's straight boy Jaxson's turn to be part of another amazing cum swallowing video.
After some tomfoolery, Aaron & Seth both suck on Jaxson's thick meat.
Aaron already got a taste of Jaxson's spunk and now it's Seth's turn to gobble down some straight boy jizz.
After the guys take turns servicing Jaxson's meaty cock, it's time to let the juices flow.
Jaxson positions his throbbing cock over Seth's mouth and lets the cum fly. Seth catches just about every drop in his mouth, then swallows the load. He takes Jaxson's still spewing dick in his mouth and deep throats him one more time. There's no way he letting any of this load go to waste.
Having just swallowed Jaxson's entire load of cum, Seth is now ready to bust himself. Just as he's ready to explode, Jaxson reaches down to catch the cum. Fantastic!
Seth explodes and nuts all over Jaxson's hand. Now with a palm full of Seth's cum, Aaron moves in and licks & slurps the pool of cum until Jaxson's hand is squeaky clean.
So two loads swallowed, one each from a straight and gay dude. Belly's full and bodies spent….
We know you'll agree, Jaxson is amazing and we really can;t get enough of him…
SCENES WITH JAXSON HOLLIDAY: