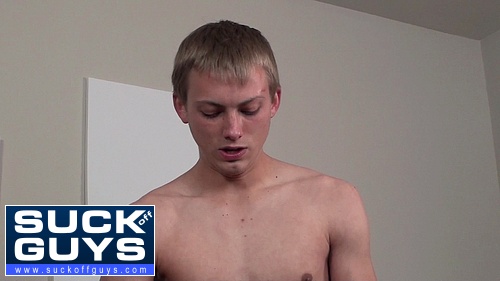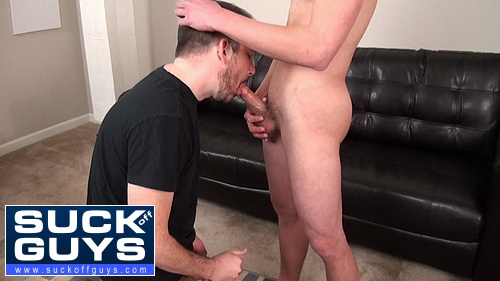 It's Tuesday, time for another QuickBlast!
Meet Jacob Mathers, 19 years old, straight, really cute & naturally smooth. Pretty much the standard definition of a twink. Well maybe if he were gay, right?
Jacob said he's never blown his load in anyone's mouth before, male or female. When he heard he could make some really good money as a model getting sucked off by a dude, he said he was totally down for it.
Jacob looses his clothes & Seth moves in to get a taste of his cock. It's not long before Seth whips out his own dick and starts jacking himself while sucking on Jacob's sweet young pole.
Seth licks and sucks on Jacob's hairy nuts. It's refreshing to have a straight guy to work with that's not overly manscaped.
Jacob blasts his nut on Seth's face. Seth then sucks down the remaining jizz oozing out of Jacob's cock. The sensation & taste of Jacob's young spunk instantly gets Seth off and he blows his load too.
A great video from a first timer. Look for more of Jacob soon!
BTW, this scene was released less than 24 hours after being shot. Possibly a new record for us.
SCENES WITH JACOB MATHERS:

QuickBlast! – Young Spunk

Sucking Off Jacob Mathers