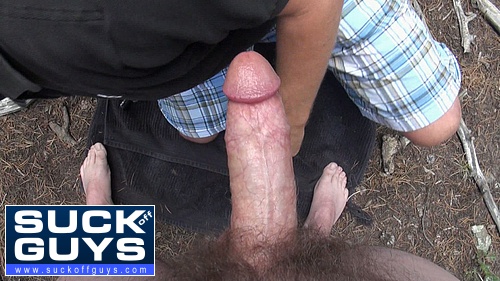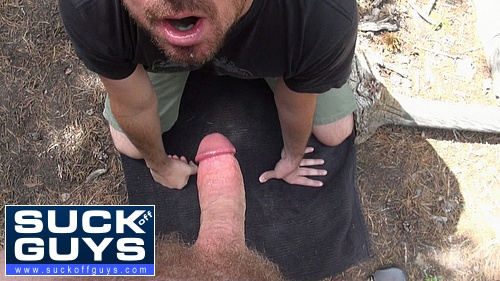 Hot of the presses! Filmed, edited, encoded, and released all in the same day. We think this is a first for us…
We head to the hills for our first outdoor shoot of 2011.
Our outdoor shoots are always a blast to film and our members tell us these shoots are some of their favorites.
In this video you get two really amazing cum shots. Possibly the best ever captured on camera from Aaron.
The intensity of Aaron's first spurt of cum was so much it splashed off the back of Seth's throat and projected out of his mouth like a cum sprinkler. Amazing!
Seth gobbled down the load then was ready to release his own.
Aaron, drops to his knees and services Seth's cock. Seth looses all of his clothes and is now getting serviced butt naked in the woods.
Seth blows his load directly into Aaron's open mouth. As usual, he had a gigantic load (possibly one of his biggest ever). Cum just keeps shooting out of his cock. To Aaron's delight, it seemed like the flow of warm jizz was never going to end.
Be sure to watch the cum shots in super slow-motion at the end for a really special treat.
Enjoy!
MORE OUTDOOR SCENES:

The Suck Me Tree

Gunshot Cumshot

Mosquito Bareback

Winter 4×4 Suck Off

Ethan Ever Surprise – Day 2

Ethan Ever Surprise – Day 1

Sucking Off Big Wood

Swallowing a Big Load in the Woods

Thunder Mountain Facial

Feed Me Your Cum!

Double Mountain Suckoff

Mt. Bareback