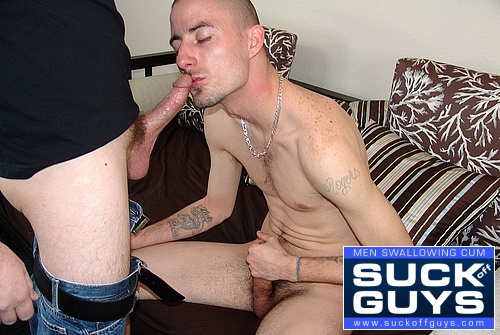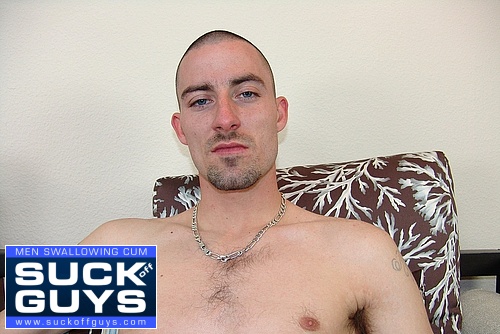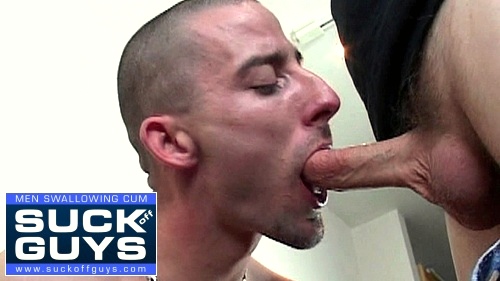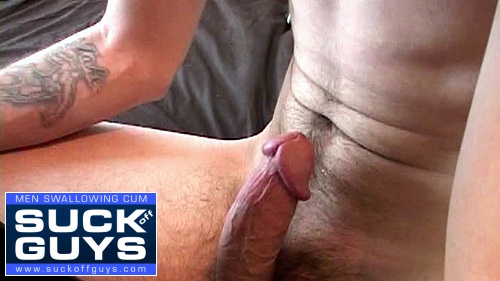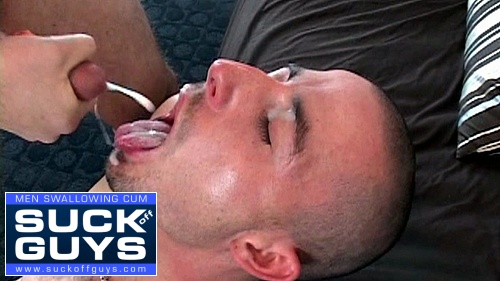 Derek is a street savvy guy that persistently pursued us so that he could be featured on our site taking a big load of Seth Chase's jizz. Before Seth unleashes his beast, he gets a good
taste of Derek's thick cock.
As much as Seth loves taking loads from dudes like Derek, he loves giving them just as much, especially when the guy is super cum hungry. So Seth whips out his dick and Derek instantly
wraps his lips around it. He wastes no time and devours every inch of Seth's cock & balls.
Derek's cock is intensely hard; throbbing with every suck on Seth's unit.
Derek moans and sucks, then begs to get a taste of Seth's cum. Seth obliges with one of his signature HUGE cum shots. Seth's massive load shoots straight into Derek's wide open mouth. Ropes
of cum also land on his face & eyes (oops!). A huge shot goes straight up Derek's nose too…
There was so much jizz, we seriously thought Derek might drown in it. Thankfully he swallowed enough of the load that he was able to breath again. Whew!
This is a fantastic cum-swallowing facial we're sure you are going to love!