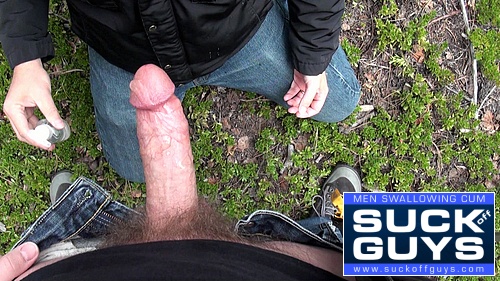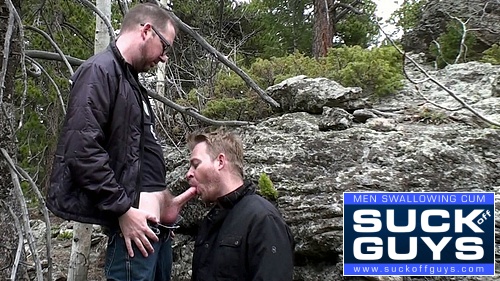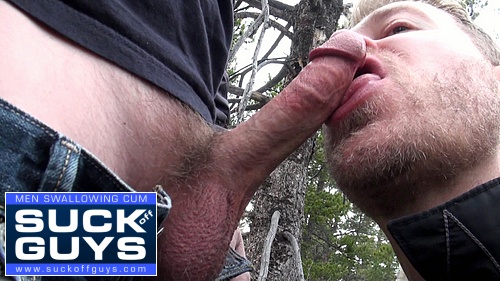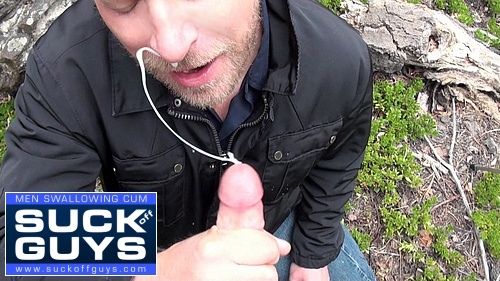 It's springtime in the mountains. What better time to take a huge load on the face & in the mouth?
It may be Spring but the mountain air is still frigid. Seth is horny as hell & convinces Aaron to generate some heat by sucking him off in he forest. After all, sucking hard wood & taking a huge load in the great outdoors is a truly amazing experience!
Seth steps up & Aaron unbuttons his pants. Within seconds Seth's cock is fully erect and looks like it's about to explode.
Aaron deep throats Seth's pulsating dick and works his way down to his furry ball sack. He sucks on the nuts while stroking his cock.
Being an expert cocksucker, Aaron knows just what it takes to get a guy, any guy, to bust his nut. He starts using his hand and mouth together on Seth's raging boner. Seth starts breathing heavily. Aaron knows he's about to get totally creamed.
Seth tries to hold back but just can't take it anymore. Huge ropes of white cum shoot out of his dick, directly into Aaron's open mouth. Tons more jizz spews out of Seth and lands on Aaron's chin.
It's really an amazing sight as the cum continues to flow out of Seth's cock. It's like a waterfall of semen! The lower half of Aaron's face is covered in spunk. Cum drips down onto Aaron's jacket and lands on his leg. The guys have completely forgotten about the cold and are both left in ecstasy.
Another fantastic outdoor suck off and cum swallowing video!