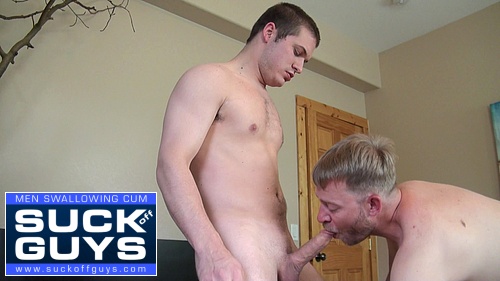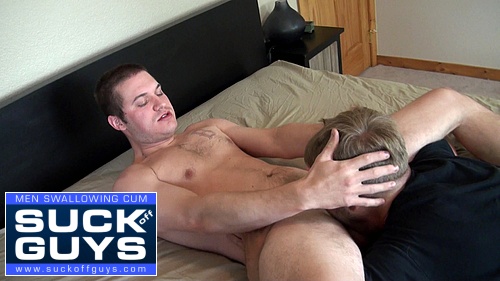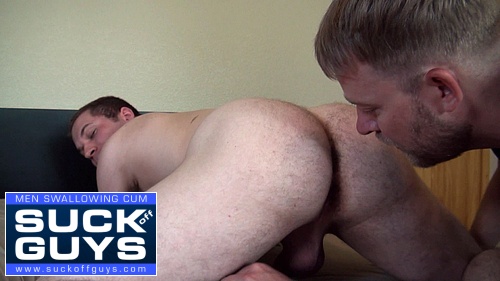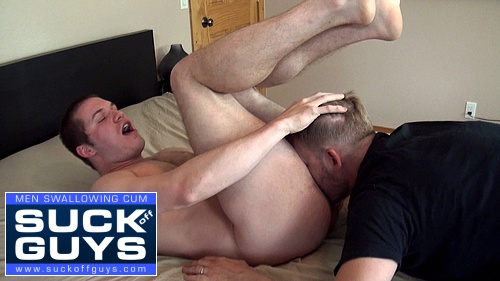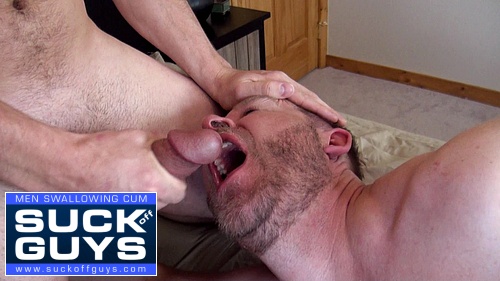 Introducing Jaxson Holliday, a hot 25 year old, all-american, straight guy. Jaxson is looking to spice up his sex life. What better way than to experiment with another dude. Lucky for us Jaxson wanted to capture his experience on camera.
Jaxson loves shoving his big cock down a throat and Aaron steps up for the challenge. Aaron gags and even cries a little as he takes his straight boy's meat down his throat.
Jaxson turns around, pops ups ass in the air and Aaron buries his face in his hairy butt. Jaxson is really funny and laughs a lot as he gets his ass rimmed. He says it's ticklish and his hole is really tender.
Back to the cock-sucking as Jaxson builds up to blow his load. Sensing Jaxson is getting close to busting, Aaron positions himself to catch his straight-boy-spunk. He starts to shoot and aims right for Aaron's mouth. Several ropes of cum land on Aaron's tongue with just a little landing on his lips. Jaxson quickly uses his fingers and scoops up the jizz from Aaron's lips and feeds it to him.
Jaxson's first time was amazing with every last drop of his spunk getting swallowed. He says he can't wait for more. Neither can we!
SCENES WITH JAXSON HOLLIDAY: