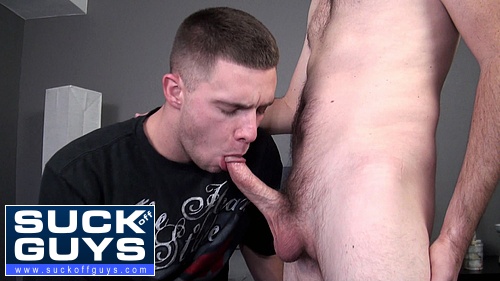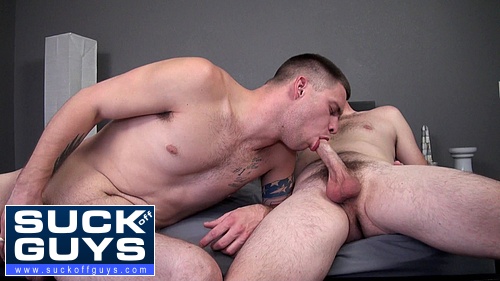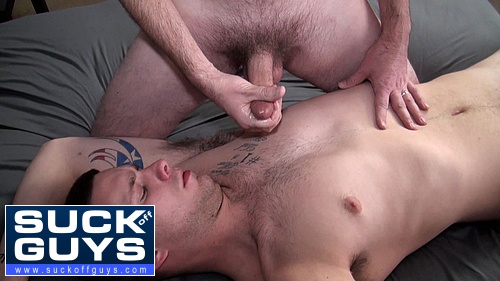 Walker stops by for a quick blow job and blast of cum. This time however, the tables are turned and Walker is the one to take the load.
True to form, Walker always brings along his sexy sense of humor. Aaron & Seth tried to keep from laughing but that's really impossible when Walker is in the room.
Walker begins the scene by taking off Seth's pants. He immediately then starts to suck Seth's cock. There is just something so hot about Walker with a throbbing dick in his mouth!
Seth's rock hard pecker was really enjoying Walker's mouth. Walker then takes off his clothes and starts to rub his dick while he sucked Seth.
Seth lays back on the bed and Walker continues to suck on his cock.
They switch positions and Seth is now beating his meat ready to splash Walker with his hot load. Walker moans in anticipation and plays with himself.
Seth then drops a nice amount of cum onto Walker. He proceeds to rub his dick in his cum and spread it all over Walker's sexy body.
Aaron jokes that there are no clean towels and that Seth or Walker will have to lick it up. Seth finds him a towel and Walker cleans himself off.
Before this shoot, Walker had never had cum (except his own) touch his body. It took us quite a while to get him to finally agree to touch another dude's cum.
We told him next time the cum has be on his face. Or even better, in his mouth & down his throat…
Enjoy!
SCENES WITH WALKER MICHEALS:

Blasting Walker

Cum Bubbles

Thunder Mountain Facial

Birthday Rim & BJ

Walker & Shane

3-Way Fuck

Cum Lube + Double Facial

Walker & Kyle

JJ's Cum Shower

Fucked by Walker

Walker & Seth

Walker & Quinn