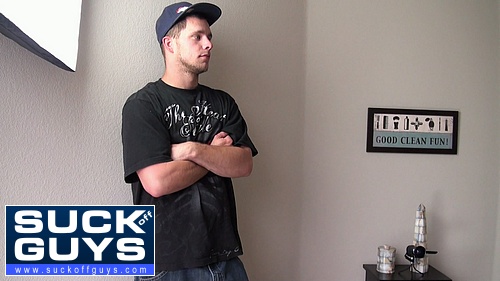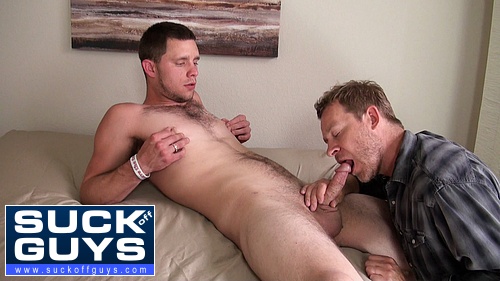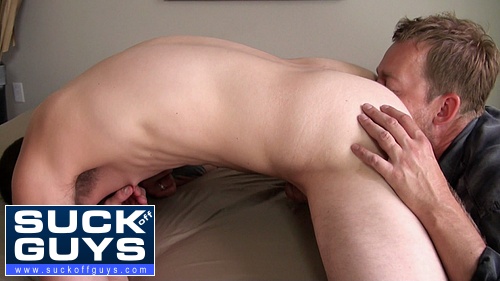 Walker Michaels recently had his 24th birthday and Seth and Aaron wanted to make his day just a little bit more special.
Walker came to the studio thinking he was going to play cameraman filming Seth and Aaron in a fuck scene for FOG; instead they surprised him with a birthday rim and blowjob from Aaron. He previously told us that having his ass eaten out has become one of his favorite things. We knew this was the perfect b-day gift.
Walker was totally down and very surprised indeed. Walker took a quick shower and then he was good-to-go.
The birthday boy enters the bedroom where Aaron proceeds to take off Walker's clothes. True to form, Walker is hard the second his boxers come off.
Aaron places Walker's cock in his mouth and starts his birthday suckoff. Aaron, knowing Walker loves to get his ass eaten, lifts Walker's legs and spends some mouth time on his manhole.
Walker spreads his hot butt so Aaron can tongue fuck him. He moans with each lick of Aaron's tongue. Aaron then sucks on Walker's cock while his finger plays with his hot hole.
Walker seemed to really enjoy Aaron's teasing with just his finger tip entering his butt.
He pops his butt in Aaron's face to get to the real action! Aaron eats Walker's quivering tight hole, shoving his tongue deep in his crack.
After a nice long rimming, it was time to get some cum on Aaron's face. Aaron works on Walker's cock while fingering his hole. This was enough to get Walker to explode a nice creamy load on Aaron's mouth.
Walker had a great birthday and really enjoyed his surprise.
SCENES WITH WALKER MICHEALS:

Blasting Walker

Cum Bubbles

Thunder Mountain Facial

Birthday Rim & BJ

Walker & Shane

3-Way Fuck

Cum Lube + Double Facial

Walker & Kyle

JJ's Cum Shower

Fucked by Walker

Walker & Seth

Walker & Quinn