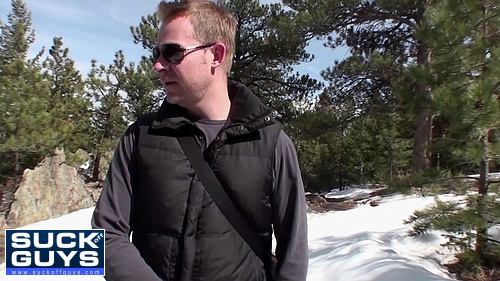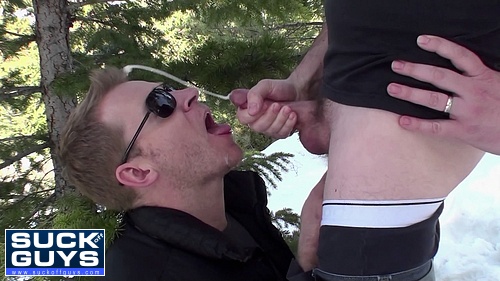 It was still Winter (just barely) and Aaron & Seth were itching to get outdoors. Almost 70 degrees (F) in the city means a good 50+ degrees just out of town in the foothills of the Rocky Mountains… Warm enough (without wind) to drop trou and have some fun for sure.
Aaron & Seth hike the slippery & muddy trail to find just the right spot to have some fun. The spot chosen is within sight of the road but mostly out of site of the hiking trail. There's something about having the element of surprise and/or the possibility of getting caught that makes these outdoor videos extremely fun to film.
Aaron goes to town sucking Seth's dick nice and rough while jacking himself. Seth almost falls on the ice a few times but finds just the right position to blast a giant white load on Aaron's face. It's really a fantastic facial, one of the best Aaron & Seth have ever filmed. Aaron is super turned on by having a big load planted on his face in the wilderness, he shoots his load straight onto Seth's hiking boot.
Check out some of the screen caps. Especially those of Aaron shooting his load on Seth's boot. They almost look fake the way the sunlight illuminated the jizz as it was leaving Aaron's cock. It was truly amazing.
MORE OUTDOOR SCENES:

The Suck Me Tree

Gunshot Cumshot

Mosquito Bareback

Winter 4×4 Suck Off

Ethan Ever Surprise – Day 2

Ethan Ever Surprise – Day 1

Sucking Off Big Wood

Swallowing a Big Load in the Woods

Thunder Mountain Facial

Feed Me Your Cum!

Double Mountain Suckoff

Mt. Bareback